Saint Joseph Cemetery & Mausoleum
S22 W22890 Broadway Avenue
Waukesha, Wisconsin 53186
262 547 4927 / voice
262 547 9028 / fax
See below for street map of Saint Joseph Cemetery area.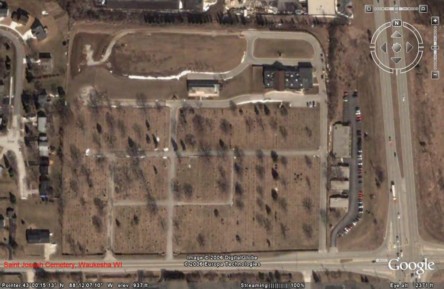 Acquired by the Archdiocese of Milwaukee from St. Joseph Parish in 1990; first burials go back to the 1840s.
Grounds cover 25 acres; about 10,400 buried in graves; 2,700 crypts and niches

St. Joseph was chosen by the eternal Father as the trustworthy guardian and protector of His greatest treasures, namely his Son Jesus and Mary, Joseph's wife and the Mother of Jesus. Our faith tells us that, as children of the Father through Baptism, are placed under the protection of St. Joseph in life and after death as we are laid to rest and await the resurrection.

Saint Joseph Ground Spaces plot map [Acrobat PDF File: 242KB]


Saint Joseph Garden Mausoleum and Chapel Mausoleum map [Acrobat PDF File: 308KB]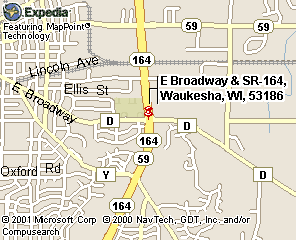 Click the map to open a browser window to an Expedia.com Travel map, where you can zoom in and out, get driving directions and more!

Return to List of all Cemeteries