Holy Trinity Cemetery
3564 South 13th Street
Milwaukee, Wisconsin 53221
Holy Trinity Office is inside Saint Adalbert Cemetery
414 483 3663 / voice answered at Saint Adalbert
414 483 4588 / fax received at Saint Adalbert
See below for street map of Holy Trinity Cemetery area.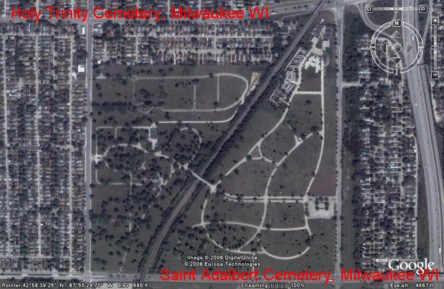 Established in 1865
Grounds cover 30 acres; about 10,000 buried in graves

The Trinitarian prayer with gesture — the sign of the cross — has become the trademark of our faith reminding us that God is Father, Son and Spirit. We were baptized in the name of the Holy Trinity. We will receive the fullness of union with the Trinity when we die and are laid to rest. How appropriate to have our departed loved ones entrusted to the care of the Trinity here.

Holy Trinity & Saint Adalbert Ground Spaces plot map [Acrobat PDF File: 461KB]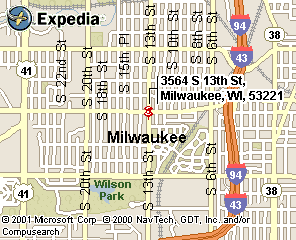 Click the map to open a browser window to an Expedia.com Travel map, where you can zoom in and out, get driving directions and more!

Return to List of all Cemeteries