All Saints Cemetery & Mausoleum
3300 Springbrook Road
Pleasant Prairie, Wisconsin 53158
262 694 2040 / voice
262 694 1229 / fax
See below for street map of All Saints Cemetery area.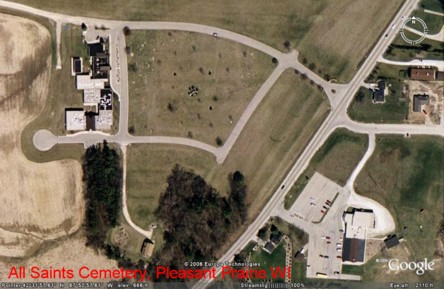 Established in 1962
Grounds cover 97 acres; about 3,500 buried in graves; 5,000 crypts and niches

The faithful living and the faithful departed are all one in God's love, one in their likeness to Christ, one in their baptismal hope. This is the Communion of Saints we profess in the Creed. We have entrusted the guardianship of the cemetery to all the holy ones who have gone before us in faith as we anticipate our eternal union with Christ and the faithful departed.

All Saints Ground Spaces plot map [Acrobat PDF File: 502KB]


All Saints Mausoleum plot map [Acrobat PDF File: 380KB]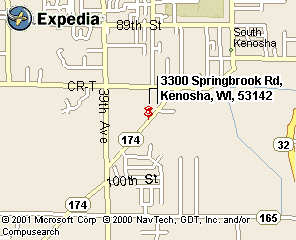 Click the map to open a browser window to an Expedia.com Travel map, where you can zoom in and out, get driving directions and more!

Return to List of all Cemeteries