Spiritual Guidance
A Spiritual Treasury of Inspired & Inspiring Words
Introduction
This is a large, rich, varied and challenging compilation of texts. They are collected here with the purpose of helping the grieving, the bereaved, the sorrowful, the depressed, the confused, the inquiring, the dispirited, the directionless, the weak, the lonely, the seeking, the transitioning, the fearful, the serene, the courageous, the immature, the idealistic, the pessimistic, the indifferent, the angry, the passionate, the passionless…for we all have been one or more of these at points in our lives.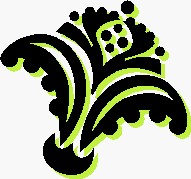 These texts come from a huge variety of sources; they could be categorized as inspirational or spiritual. They are practical, personal and psychological. Some are accepted by the Church as inspired Scripture passages from the Bible. Many are simply statements of wisdom, insight and understanding. They contain truth, not whole and entire, not traditional and customary always, but some truth that may be just what one or other reader needs to better live life according to God's way. That way is a way of unconditional love of God and self and neighbor. It is a way of faith, hope, peace, gentleness, mercy, self-control, kindness, inclusion, universality, patience.
So, use they as they are usable, helpful or revealing to you. They are here to be discovered and then taken to heart or mind for living a better life, a holier life, a more fulfilling life.
DISCLAIMER
These texts are NOT presented as the truths taught, believed and proclaimed by the Roman Catholic Church. Use them as appropriate, but no one text holds all truth for all people in all situations, but some texts may present some important truth for you at a crucial point in your life.

Further, if any text here is included in violation of copyright laws, we will remove it promptly. The Catholic Cemeteries of the Archdiocese of Milwaukee is a non-profit corporation and does not intend to derive income from anything included here.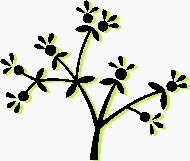 In This Area —