Spiritual Guidance
A Treasury of Inspired & Inspiring Words
Part 3 / Long Inspirational Texts
Click on section of alphabet, first words or line —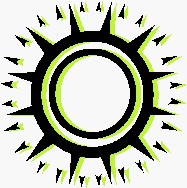 Click on first words or line, alphabetical —
A few years ago at the Seattle Special Olympics
A ship sails and I stand watching till she fades
Acceptance is the answer to all my problems today
Almighty God, our heavenly Father, the privilege is ours
Always remember to forget
Amazing grace! How sweet the sound
At the end of a long day, we set down to rest
Be generous in prosperity
Blessed are you, Father, who, in your infinite love
Breathe in me, O Holy Spirit
Cancer is so limited
Christ be with me, Christ within me
Come to us, remain with us
Come, Holy Spirit, fill the hearts of your faithful
Creator of life and light, we praise thee this day for the beauty
Creator we thank you for the night
Creator, teach me to be patient
Dance as though no one is watching
Dear God, be good to me
Dear God, be my redeemer, my internal teacher
Dear God, I have no idea where I am going
Dear God, please take the soul and spirit
Dear Jesus, help us to spread your fragrance
Dear Lord, help us face this difficult period
Death is nothing at all
Deep peace of the running wave
Eternal rest grant unto them, O Lord
Father of Light, Life and Love, we praise
Father, I abandon myself
For a long time it had seemed to me that life was about to begin
For we are here, not merely to bloom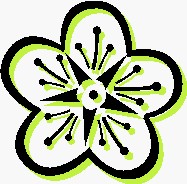 Return to Top

Give me no promise of glory tonight
Glorious God, give me grace to amend my life
Glory to you, O Lord our God, Your love calls us
God has not promised skies always blue
God has not promised there will always be
God of life, there are days when the burden
God of Peace, God of All Tranquility,
God was all-complete, all-blessed in Himself
God, do not let my feelings overwhelm me
God, grant me the Serenity
God, make me brave for life
Good Lord, give me the grace so to spend my life
Gracious God, we are your people embraced
Holy Spirit, most welcome guest of our hearts
Humility is perpetual quietness of heart
I am open, Lord. Please come in.
I arise today through a mighty
I believe in the sun
I knew someday it would have to end
I know that at times I will be troubled
I want to beg you as much as I can
I was regretting the past and fearing the future
If I can endure for this minute
Imagine there is a bank which credits your account each morning
In all the world, there is no one else
It has been a long time, I'm still not sure if I'm fine
It is only through letting our heart break
Keep us, O God, from all pettiness


Almighty God, our heavenly Father, the privilege is ours to share in the loving, healing, reconciling mission of your Son Jesus Christ, our Lord, in the age and wherever we are. Since without you we can do no good thing, may your Spirit make us wise; may your Spirit guide us; may your Spirit renew us; may your Spirit strengthen us. So that we will be:
Strong in faith,
Discerning in proclamation,
Courageous in witness,
Persistent in good deeds.
This we ask through the name of the Father.
— Church of the Province of the West Indies

God, do not let my feelings overwhelm me. During moments of anguish touch my heart with courage my soul with your compassion and with your love comfort me. Despite my pain let me know healing is occurring. Let me hear often that you are always with me. God, today is different; I am faced with many changes. Help me to know I am not powerless that I am surviving. Give me hope for tomorrow. Let me believe in myself and allow others to comfort me. Amen.
— Healing Prayer for the Grieving by Unknown

God, grant me the Serenity to accept the things I cannot change,
Courage to change the things I can,
and the Wisdom to know the difference.
Living one day at a time; enjoying one moment at a time;
accepting hardship as the pathway to peace.
Taking, as He did, this sinful world as it is, not as I would have it.
Trusting that He will make all things right if I
surrender to His Will;
That I may be reasonably happy in this life,
and supremely happy with Him forever in the next. Amen.
— The Serenity Prayer attributed to Reinhold Niebuhr

God has not promised
Skies always blue,
Flower-strewn pathways
All our lives through;
God has not promised
Sun without rain,
Joy without sorrow,
Peace without pain.
God has not promised
We shall not know
Toil and temptation,
Trouble and woe;
He has not told us
We shall not bear
Many a burden,
Many a care.
But God has promised
Strength for the day,
Rest for the laborer,
Light for the way,
Grace for the trials,
Help from above,
Unfailing sympathy,
Undying love.
— Annie Johnson Flint

God has not promised there will always be sunshine in our lives,
but He has promised that His light will always be before us.
He has not promised we will never feel lonely,
but He has promised that in Him we will never be alone.
He has not promised that we will be free from pain and sorrow,
but He has promised He will be our help, our strength, our everlasting peace.
No matter what happens in our lives, we can believe fully in His promise...
we can rest confidently in His love.
— Unknown

Always remember to forget
The things that made you sad.
But never forget to remember
The things that made you glad.

Always remember to forget
The friends that proved untrue.
But never forget to remember
Those that have stuck by you.

Always remember to forget
The troubles that passed away.
But never forget to remember
The blessings that come each day.
— Old Irish Blessing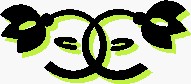 God of Peace, God of All Tranquility,
Be for us Light in all our darknesses.
Be for us Calm in every storm.
Be for us Stillness in our turmoil.
Let us rest in You, as a child in a mother's arms;
a nested bird.
And let Your Grace now rest upon us,
as moonlight rests upon the water;
as soft rain falls to rest on thirsty ground.
Let Your Grace now rest like gentle rain upon us.
— Prayer in Time of Trouble by Deborah Cooper

I know that at times I will be troubled,
I know that at times I will be belabored,
I know that at times I will be disquieted,
but I believe I will not be overcome. Amen.
— Julian of Norwich

For we are here,
not merely to bloom in the light,
but rather, like trees, to be weathered:
burned by heat, frozen by snow,
and, though our hearts have been broken,
still, we put out new leaves
in spring, begin again.
— Barbara Crooker

Deep peace of the running wave to you.
Deep peace of the flowing air to you.
Deep peace of the quiet earth to you.
Deep peace of the shining stars to you.
Deep peace of the infinite peace to you.
— Gaelic Prayer

Be generous in prosperity, and thankful in adversity.
Be fair in judgment, and guarded in your speech.
Be a lamp to those who walk in darkness,
and a home to the stranger.
Be eyes to the blind,
and a guiding light to the feet of the erring.
Be a breath of life to the body of humanity,
a dew to the soil of the heart,
and a fruit on the tree of humility.
— Unknown

I arise today
through a mighty strength:
God's power to guide me,
God's might to uphold me,
God's eyes to watch over me;
God's ear to hear me,
God's word to give me speech,
God's hand to guard me,
God's way to lie before me,
God's shield to shelter me,
God's host to secure me.
— Brighid of Gael

I believe in the sun even when it's not shining.
I believe in love even when feeling it not.
I believe in God even when God is silent.
— Traditional Jewish Prayer

In all the world, there is no one else like me. There are persons who have some parts like me, but no one adds up exactly like me. Therefore, everything that comes out of me is authentically mine, because I alone chose it. I own everything about me — my body, including everything it does; my mind, including all its thoughts and ideas; my eyes, including the images of all they behold; my feelings, whatever they may be — anger, joy, frustration, love, disappointment, excitement; my mouth, and all the words that come out of it — polite, sweet or rough, correct or incorrect; my voice, loud or soft; and all my actions, whether they be to others or to myself. I own my fantasies, my dreams, my hopes, my fears. I own all my triumphs and successes, all my failures and mistakes. Because I own all of me, I can become intimately acquainted with me. By so doing I can love me and be friendly with me in all my parts. I can then make it possible for all of me to work in my best interests. I know there are aspects about myself that puzzle me, and other aspects that I do not know. But as long as I am friendly and loving to myself, I can courageously and hopefully look for the solutions to the puzzles and for ways to find out more about me. However I look and sound, whatever I say and do, and whatever I think and feel at a given moment in time is me.

This is authentic and represents where I am at that moment in time.

When I review later how I looked and sounded, what I said and did, and how I thought and felt, some parts may turn out to be unfitting. I can discard that which is unfitting, and keep that which proved fitting, and invent something new for that which I discarded. I can see, hear, feel, think, say and do. I have the tools to survive, to be close to others, to be productive, and to make sense and order out of the world of people and things outside of me. I own me, and therefore I can engineer me. I am me, and I am okay.
— Virginia Satir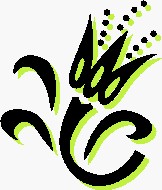 Dear God, please take the soul and spirit of these dear departed ones into the sweetest corner of Your mind, the most tender place in Your heart, that they, and I, might be comforted. For now they have gone, and I pray, dear God, for the strength to remember that they have not gone far. For they are with You and shall remain so forever. They remain within me, for we are all in You together. The cord that binds us one to the other cannot be cut, surely not by death. For you, dear God, have brought us together, and we remain in eternal connection. There is no power greater than You. Death is not Your master, nor mine. These things I believe and ask my heart to register. I surrender to You my grief. I surrender to You my pain. Please take care of Your servants, my dear ones who have passed. And please, dear Lord, take care of me. Amen.
— Prayer for the Dead by Marianne Williamson in Illuminata

Keep us, O God, from all pettiness. Let us be large in thought, in word, in deed. Let us be done with fault-finding and leave off all self-seeking. May we put away all pretense and meet each other face to face, without self pity and without prejudice. May we never be hasty in judgment, and always be generous. Let us always take time for all things, and make us to grow calm, serene and gentle. Teach us to put into action our better impulses, to be straightforward and unafraid. Grant that we may realize that it is the little things of life that create differences, that in the big things of life, we are as one. And, O Lord God, let us not forget to be kind! Amen.
— Mary Stewart

Dear Jesus, help us to spread your fragrance everywhere we go. Flood our souls with your spirit and life. Penetrate and possess our whole being so utterly that our lives may only be a radiance of yours. Shine through us and be so in us that every soul we come in contact with may feel your presence in our soul. Let them look up and see no longer us, but only Jesus. Stay with us and then we shall begin to shine as you shine, so to shine as to be light to others. The light, O Jesus, will be all from you. None of it will be ours. It will be you shining on others through us. Let us thus praise you in the way you love best by shining on those around us. Let us preach you without preaching, not by words, but by our example; by the catching force — the sympathetic influence of what we do, the evident fullness of the love our hearts bear to you. Amen.
— Mother Teresa of Calcutta

Christ be with me, Christ within me,
Christ behind me, Christ before me,
Christ beside me, Christ to win me,
Christ to comfort me and restore me,
Christ beneath me, Christ above me,
Christ in quiet, Christ in danger,
Christ in hearts of all that love me,
Christ in mouth of friend and stranger.
— Patrick of Ireland

Father, I abandon myself into your hands;
do with me what you will.
Whatever you may do, I thank you:
I am ready for all, I accept all.
Let only your will be done in me, and in all Your creatures.
I wish no more than this, O Lord.
Into your hands I commend my soul;
I offer it to you with all the love of my heart,
for I love you, Lord, and so need to give myself,
to surrender myself into your hands, without reserve,
and with boundless confidence, for you are my Father.
— Prayer of Abandonment by Charles de Foucauld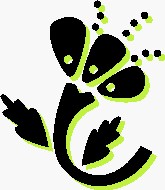 Father of Light, Life and Love, we praise and thank you for gathering a people from every race, land, and language to be the Body of Christ in our own time and place. Washed in the waters of baptism, summoned and sent by your Word, strengthened and renewed by the Eucharist, we share in Christ's mission, becoming a living sign of reconciliation and peace. We are called to prepare for the coming of your kingdom responding to the changing needs of the people in the Archdiocese of Milwaukee, building a world of communion and justice.
By your Spirit enlighten, enliven, and guide us as we journey together to the fullness of life in Christ. In the gift of the Spirit, be with us and grant us, we pray: Firm faith, to walk in the light of Christ. Abundant hope, to move forward in the face of every obstacle. Love's flourishing, so that we might share in the divine life — even now. Amen.
— Archbishop Timothy M. Dolan

Dear Lord, help us face this difficult period in our lives. We need your strength and courage to get through this trying time because we face problems that are not just extremely hard to cope with, but are also very difficult to accept and understand. You promised, Lord, that you would never leave us alone and without comfort. We believe in your power and mercy and have confidence in your loving care. So come to us, Lord, comfort us, support us and hold us in your protective embrace. Dear Lord, we ask you to dispel our discouragement, strengthen our hope, broaden our understanding, and deepen our patience and perseverance. Give us the courage and confidence we need to live through these troubled days and let our faith sustain us until joy and peace can return to our lives.
— Prayer for Troubled Times

Cancer is so limited.
It cannot cripple love.
It cannot shatter hope.
It cannot corrode faith.
It cannot eat away peace.
It cannot destroy confidence.
It cannot kill friendship.
It cannot shut out memories.
It cannot silence courage.
It cannot invade the soul.
It cannot reduce eternal life.
It cannot quench the spirit.
— Unknown

Dear God, I have no idea where I am going. I do not see the road ahead of me. I cannot know for certain where it will end. Nor do I really know myself...and the fact that I think I am following Your will does not mean that I am actually doing so. But, I believe this: I believe that the desire to please You does in fact please You. I hope I have that desire in everything I do. I hope I never do anything apart from that desire. And, I know that if I do this You will lead me by the right road...though I may know nothing about it at the time. Therefore, I will trust You always for though I may seem to be lost and in the shadow of death, I will not be afraid because I know You will never leave me to face my troubles all alone. Amen.
— Thomas Merton

Humility is perpetual quietness of heart. It is to have no trouble. It is never to be fretted or vexed, irritable or sore; to wonder at nothing that is done to me, to feel nothing done against me. Humility is to be at rest when nobody praises me, and when I am blamed or despised, it is to have a blessed home in myself where I can go in and shut the door and pray to my Father in secret and be at peace, as in a deep sea of calmness, when all around and about is seeming trouble.
— Unknown

Creator, we thank you for the night,
And for the pleasant morning light.
For rest and food and loving care
and all that makes the world so fair!
Help us to be the things we could
to be to others kind and good.
In all we do in work and play to
to grow more loving every day.
So be it.
— Unknown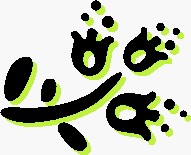 Acceptance is the answer to all my problems today. When I am disturbed, it is because I find some person, place, thing, or situation — some fact of my life — unacceptable to me, and I can find no serenity until I accept that person, place, thing, or situation as being exactly the way it is supposed to be at this moment. Nothing, absolutely nothing happens in God's world by mistake. Until I could accept my alcoholism, I could not stay sober; unless I accept life completely on life's terms, I cannot be happy. I need to concentrate not so much on what needs to be changed in the world as on what needs to be changed in me and in my attitudes.
—Big Book of Alcoholics Anonymous, page 417 (4th edition)

If I can endure for this minute whatever is happening to me
No matter how heavy my heart is or how dark the moment might be...
If I can but keep on believing what I know in my heart to be true,
That darkness will fade with morning and that this will pass away, too...
Then nothing can ever disturb me or fill me with uncertain fear,
For as sure as night brings dawning, my morning is bound to appear...
— Unknown

Creator, teach me to be patient — with life, with people, and with myself. I sometimes try to hurry things along too much, and I push for answers before the time is right. Teach me to trust Your sense of timing rather than my own and to surrender my will to Your greater and wiser plan.
Help me let life unfold slowly, like the small rose bud whose petals unravel bit by bit, and remind me that in hurrying the bloom along, I destroy the bud and much of the beauty therein. Instead, let me wait for all to unfold in its own time. Each moment and state of growth contains a loveliness. Teach me to slow down enough to appreciate life and all it holds.
— Unknown

Imagine there is a bank which credits your account each morning with $86,400, carries over no balance from day to day, allows you to keep no cash balance, and every evening cancels whatever part of the amount you had failed to use during the day.
What would you do? Draw out every cent, of course!!

Well, everyone has such a bank. Its name is TIME. Every morning, it credits you with 86,400 seconds. Every night it writes off, as lost, whatever of this you have failed to invest to good purpose. It carries no balance. It allows no overdraft. Each day it opens a new account for you. Each night it burns the record of the day. If you failed to use the day's deposits, the loss is yours. There is no going back. There is no drawing against "tomorrow". You must live in the present on today's deposits. Invest it so as to get from it the utmost in health, happiness, and success! The clock is running.

Make the most of today...
To realize the value of ONE YEAR:
Ask the individual who failed to get promoted.
To realize the value of ONE MONTH:
Ask the mother who has given birth to a premature baby.
To realize the value of ONE WEEK:
Ask the editor of a weekly newspaper.
To realize the value of ONE DAY:
Ask the daily wage laborer who has ten kids to feed.
To realize the value of ONE HOUR:
Ask the lovers who are waiting to meet or...
To realize the value of ONE MINUTE:
Ask the person who just missed the train.
To realize the value of ONE SECOND:
Ask the person who has survived an accident.
To realize the value of ONE MILLISECOND:
Ask the person who won a silver medal in the Olympics.
Treasure every moment that you have!
And remember — "time waits for no one..."
— Unknown

A few years ago at the Seattle Special Olympics, nine contestants, all physically or mentally disabled, assembled at the starting line for the 100-yard dash. At the gun they all started out, not exactly in a dash, but with the relish to run the race to the finish and win.
All, that is, except one boy who stumbled on the asphalt, tumbled over a couple of times, and began to cry. The other eight heard the boy cry. They slowed down and paused. Then they all turned around and went back. Every one of them. One girl with Down's syndrome bent down and kissed him and said, "This will make it better." Then all nine linked arms and walked together to the finish line.
— Unknown

At the end of a long day, we set down to rest
After all we have done, it is time to de-stress
We work hard to do so much while we are here
Sometimes the reasons are not all that clear
It is not important if the impact was small or great
One should take pride in all they have accomplished to date
Have you ever thought about the legacy you leave
You can make a difference, that you must believe
When the day is done and we take time to reflect
There are some important facts we must accept
Set aside a moment in time to see if you should do more
You may not be the only one that is keeping score
Take some time to assess all that was given to you
It is possible that you might have a balance due
Our purpose in life is to leave something behind
Hopefully a better world for others to find
— When We Leave by Unknown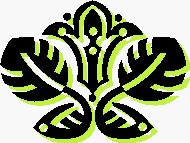 I was regretting the past and fearing the future.
Suddenly my Lord was speaking.
My name is I AM!
He paused.
I waited.
He continued.
When you live in the past with its mistakes and regrets,
it is hard.
I am not there.
My name is not I Was.
When you live in the future with its problems and fears,
it is hard.
I am not there
My name is not I Will Be.
When you live in this moment,
It is not hard.
I am here.
My name is I AM!
— I AM by Helen Mallicoat

Gracious God, we are your people embraced by your love.
We thank you for your presence with us throughout all time.
Create us anew through Jesus Christ, your Son.
Liberate us from all that keeps us from you.
Send your Holy Spirit, enabling us to share in your work
of recreating our world and restoring justice.
Heal us from every form of sin and violence,
Transform us to live your Word more profoundly.
Reconcile us so enemies become friends,
Awaken us to the sacred; nurture our relationships,
Enliven our community; reunite our families.
Fill us with joy to celebrate the fullness of life.
Empower us to be a community of love
growing in your likeness by the grace of Christ our Lord. Amen.
— Unknown

Glory to you, O Lord our God,
Your love calls us to be your people.
By sharing our many and diverse gifts
we share in your mission.
We ask you, Lord, to shape us into a community of faith.
Nourish us by your word and sacraments
that we may grow into the image of Jesus.
Through the power of your Holy Spirit,
heal us that we, in turn, may heal the wounded.
Form us to be instruments of love,
justice, and peace in our land,
and send us to proclaim your saving work.
Renew us, Lord, that we may renew the face of the earth. Amen.
— RENEW Prayer

Holy Spirit, most welcome guest of our hearts,
in the hope which does not disappoint,
in the love which seeks nothing in return.
Spirit of truth, you who search the depths of God,
memory and prophecy in the Church,
lead mankind to recognize in Jesus of Nazareth
the Lord of glory, the Savior of the world,
the supreme fulfillment of history.
Come, Spirit of love and peace!
Creator Spirit, hidden builder of the Kingdom,
by the power of your holy gifts guide the Church
to cross with courage the threshold of the new millennium
and to carry to the coming generations
the light of the Word who brings salvation.

Spirit of holiness, divine breath which moves the universe,
come and renew the face of the earth.
Awaken in Christians a desire for full unity,
that they may be for the world an effective sign and instrument
of intimate union with God and of the unity of the whole human race.
Come, Spirit of love and peace!
Spirit of communion, soul and strength of the Church,
grant that wealth of charisms and ministries
may contribute to the unity of the Body of Christ;
grant that laity, consecrated persons and ordained ministers
may work together in harmony to build the one Kingdom of God.
Spirit of consolation, unfailing source of joy and peace,
inspire solidarity with the poor,
grant the sick the strength they need,
pour our trust and hope upon those experiencing trials,
awaken in all hearts a commitment to a better future.
Come, Spirit of love and peace!
Spirit of wisdom, inspiration of minds and hearts,
direct science and technology
to the service of life, justice and peace.
Render fruitful our dialogue with the followers of other religions,
lead the different cultures to appreciate the values of the Gospel.
Spirit of life, by whose power the Word was made flesh
in the womb of the Virgin Mary, the woman of attentive silence,
make us docile to the promptings of your love
and ever ready to accept the signs of the times
which you place along the paths of history.
Come, Spirit of love and peace!
To you, Spirit of love,
with the Almighty Father and the Only-Begotten Son,
be praise, honor and glory
for ever and ever. Amen
— The 2nd Prayer of Preparation for the Great Jubilee of 2000
by Pope John Paul II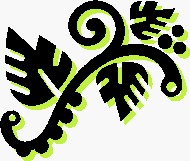 Blessed are you, Father,
who, in your infinite love,
gave us your only-begotten Son.
By the power of the Holy Spirit he became incarnate
in the spotless womb of the Virgin Mary
and was born in Bethlehem
over two thousand years ago.
He became our companion on life's path
and gave new meaning to our history,
the journey we make together
in toil and suffering,
in faithfulness and love,
towards the new heaven and the new earth
where You, once death has been vanquished,
will be all in all.
Praise and glory to You, Most Holy Trinity,
you alone are God most high!

By your grace, O Father, may this be a time of deep conversion
and of joyful return to you.
May it be a time of reconciliation between people,
and of peace restored among nations,
a time when swords are beaten into ploughshares
and the clash of arms gives way to songs of peace.
Father, grant that we may be
docile to the voice of the Spirit,
faithful to the way of Christ,
diligent in listening to your Word
and in approaching the wellsprings of grace.
Praise and glory to You, Most Holy Trinity,
you alone are God most high!

Father, by the power of the Spirit,
strengthen the Church's commitment
to the new evangelization
and guide our steps along the pathways of the world,
to proclaim Christ by our lives,
and to direct our earthly pilgrimage
towards the City of heavenly light.
May Christ's followers show forth their love
for the poor and the oppressed;
may they be one with those in need
and abound in works of mercy;
may they be compassionate towards all,
that they themselves may obtain indulgence
and forgiveness from you.
Praise and glory to You, Most Holy Trinity,
you alone are God most high!

Father, grant that your Son's disciples,
purified in memory
and acknowledging their failings,
may be one, that the world may believe.
May dialogue between the followers
of the great religions prosper,
and may all people discover
the joy of being your children.
May the intercession of Mary,
Mother of your faithful people,
in union with the prayers of the Apostles,
the Christian martyrs,
and the righteous of all nations in every age,
make this a time of renewed hope
and of joy in the Spirit
for each of us and for the whole Church.
Praise and glory to You, Most Holy Trinity,
you alone are God most high!

To you, Almighty Father,
Creator of the universe and of mankind,
through Christ, the Living One,
Lord of time and history,
in the Spirit who makes all things holy,
be praise and honor and glory
now and for ever. Amen!
— The 3rd Prayer of Preparation for the Great Jubilee of 2000
by Pope John Paul II

Dear God, be good to me;
The sea is so wide,
And my boat is so small.
— Breton Fisherman's Prayer

Come, Holy Spirit, fill the hearts of your faithful.
Come among us as wind and fire
And ignite our lives with renewed faith
Come, Holy Spirit, fill the hearts of your faithful.
Help us to grow in the life of grace
and reflect your presence in our lives.
Come, Holy Spirit, fill the hearts of your faithful.
Give us courage and faith to use our gifts
In service of the church and your people.
Come, Holy Spirit, fill the hearts of your faithful.
Enable our parishes, our families, and our communities to
Respond to the challenge of the gospel.
Come, Holy Spirit, fill the hearts of your faithful.
Bless the young, support the old.
Sustain all those who minister to your people.
Come, Holy Spirit, fill the hearts of your faithful
Be the wind and fire that brings new life to your church
And open our minds and hearts to your presence among us.
Come, Holy Spirit, fill the hearts of your faithful.
May our prayer help us to embrace the call you give us
To be holy people in service to God and one another.
Come, Holy Spirit, fill the hearts of your faithful. Amen.
— Prayer for a New Millennium

God, make me brave for life: oh, braver than this.
Let me straighten after pain, as a tree straightens after the rain,
Shining and lovely again.
God, make me brave for life; much braver than this.
As the blown grass lifts, let me rise
From sorrow with quiet eyes,
Knowing Thy way is wise.
God, make me brave, life brings
Such blinding things.
Help me to keep my sight;
Help me to see aright
That out of dark comes light.
— Make Me Brave for Life by Unknown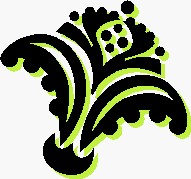 A ship sails and I stand watching till she fades on the horizon and someone at my side says She is gone. Gone where? Gone from my sight, that is all. She is just as large now as when I last saw her. Her diminished size and total loss from my sight is in me, not in her. And just at that moment, when someone at my side says she is gone, there are others who are watching her coming over their horizon and other voices take up a glad shout: There she comes!
That is what dying is. An horizon and just the limit of our sight.
Lift us up, O Lord, that we may see further.
— Bishop Brent

Death is nothing at all,
I have only slipped into the next room
I am I and you are you
Whatever we were to each other, that we are still.
Call me by my old familiar name,
Speak to me in the easy way which you always used
Put no difference in your tone,
Wear no forced air of solemnity or sorrow
Laugh as we always laughed at the little jokes we enjoyed together.
Play, smile, think of me, pray for me.
Let my name be ever the household world that it always was,
Let it be spoken without effect, without the trace of shadow on it.
Life means all that it ever meant.
It is the same as it ever was, there is unbroken continuity.
Why should I be out of mind because I am out of sight?
I am waiting for you, for an interval, somewhere very near,
Just around the corner.
All is well.
— All Is Well by Henry Scott Holland

Creator of life and light,
we praise thee this day for the beauty of thy world,
for sunshine and flowers,
storm-cloud and starry night,
for the radiance of dawn and the last smoldering calm of the sunset.
We thank thee for physical joys,
for the ecstasy of swift motion, for deep water to swim in,
For the goodly smell of rain on dry ground,
for hills to climb and hard work to do,
for all the skill of hand and eye,
for music that lifts our hearts in one breath to heaven,
for the grasp of a friend,
for the gracious loveliness of children,
for all these thy sacraments of beauty and joy,
we thank thee our Lord and God.
We give them back to Thee, dear Lord, who gavest them to us,
yet as Thou dost not lose them in giving,
so we have not lost them by their return.
Not as the world giveth, givest Thou, O Lover of Souls,
What Thou gavest, Thou takest not away,
for what is Thine is ours always if we are Thine.
And Life is eternal and Love is immortal,
and death is only an horizon,
and an horizon is nothing save the limit of our sight.
— Native American Indian prayer

Give me no promise of glory tonight; build me no hope of a shining new day. It is enough, Lord, to see with Thine eyes the hurts that hidden and mute at my feet.
I shall not ask of Thee a winged steed, to ride high the thunder and cleave through the dark; just let me walk lightly and leave no bruised print where delicate things reach for dawn.
Allow me to travel where titans have trod, and grappled in fury their way up to might; but let my hands learn from Thy ways. Keep me tonight, oh Lord, alone with the little crushed things of earth, and Thee.
— Prayer At Dusk by Unknown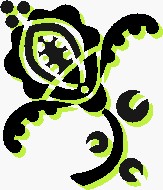 I knew someday it would have to end
I knew eventually I would have to go back to calling you a friend
It's killing me that now that day has come
It's for the best
I know deep inside that this is what I had to do
But it's breaking my heart to walk away
I'm trying my best to appear strong
But it's hard when part of me says that in your arms is where I belong
I still love you with all my heart
That's not going to change even though we're apart
You were my first love and my first kiss
There are so many of our special times I'm going to miss
All the words I never said, still hold true
But for now, from a distance, is where I'll be loving you
I think you need me as a friend to help you through
Because there are things I can't control that are hurting you
We both have issues no one knows of
Neither of us had the strength to be true to our love
Maybe we will be together again if it was meant to be
But for now please don't stop loving me
Even though I'm not your girlfriend I'll still be here
With a shoulder to cry on or a sympathetic ear
The story of love can be quicker than the blink of an eye
But our story of won't be over until the day that we die
Until We Meet Again...I love you
— Until We Meet Again by Unknown

It has been a long time
I'm still not sure if I'm fine
The memories of you
Sticks to my head like glue
The thought of our past
I wish it would only last
Missing everything that you do
All that we have been through
Missing the warm feeling of your embrace
The person that's hard to replace
It's hard to go on
It hurts to know your love is gone
Trying very hard to leave you behind
Trying hard to get you out of my mind
Never knowing when the past will stop haunting me
Never knowing when it will set me free
But trying to get through each day
One day hoping to find a way
— Still Missing You by Mai-Mee Yang

Dear God,
Be my redeemer, my internal teacher, my divine physician.
Thank You for your presence in my life.
I surrender to You all I am, all I think, all I feel, and all I have.
I recognize in this moment that Yours is the power to heal and make whole.
You who have the power to work miracles,
You who rule time and space, please take me in Your arms and hold me.
Dear Lord, please lift me up and heal me.
Cast out of my mind all thoughts that are not of You.
Cast out of me all harsh and critical nature.
Cast out of me all violence and all anger.
Cast out of me all demons from my past.
For I would be made new.
I wish to walk so close to You that we might be as one.
I ask for new life, new mind, new body, new spirit.
Dear God, please come into me and release me from this pain. Amen.
— Unknown

Glorious God, give me grace to amend my life, and to have an eye to my end without begrudging death, which to those who die in you, good Lord, is the gate of a wealthy life. And give me, good Lord, a humble, lowly, quiet, peaceable, patient, charitable, kind, tender and pitiful mind, in all my works and all my words and all my thoughts, to have a taste of your holy, blessed Spirit.
Give me, good Lord, a full faith, a firm hope, and a fervent charity, a love of you incomparably above the love of myself.
Give me, good Lord, a longing to be with you, not to avoid the calamities of this world, nor so much to attain the joys of heaven, as simply for love of you.
And give me, good Lord, your love and favor, which my love of you, however great it might be, could not deserve were it not for your great goodness.
These things, good Lord, that I pray for, give me your grace to labor for.
— Give Me, Good Lord by Thomas More

I want to beg you as much as I can, to be patient toward all that is unsolved in your heart and try to love the questions themselves. Do not now seek answers that cannot be given you because you would not be able to live them. And the point is to love everything. Live the questions now. Perhaps you will then gradually, without noticing it, live along some distant day into the answer.
— Rainer Maria Rilke

God was all-complete, all-blessed in Himself, but it was His will to create a world for His glory. He is Almighty, and might have done all things Himself, but it has been His will to bring about His purposes by the beings He has created. We are all created to His glory — we are created to do His will. I am created to do something or to be something for which no one else is created; I have a place in God's counsels, in God's world, which no one else has; whether I be rich or poor, despised or esteemed by man, God knows me and calls me by my name.
God has created me to do Him some definite service; He has committed some work to me which He has not committed to another. I have my mission — I never may know it in this life, but I shall be told it in the next. Somehow I am necessary for His purposes, as necessary in my place as an Archangel in his — if indeed, I fail, He can raise another, as He could make the stones children of Abraham. Yet I have a part in this great work: I am a link in a chain, a bond of connection between persons. He has not created me for naught. I shall do good, I shall do His work; I shall be an angel of peace, a preacher of truth in my own place, while not intending it, if I do but keep His commandments and serve Him in my calling.
Therefore I will trust Him. Whatever, wherever I am, I can never be thrown away. If I am in sickness, my sickness may serve Him; in perplexity, my perplexity may serve Him; if I am in sorrow, my sorrow may serve Him. My sickness, or perplexity, or sorrow may be necessary causes of some great end, which is quite beyond us. He does nothing in vain; He may prolong my life, He may shorten it; He knows what He is about. He may take my friends, He may throw me among strangers, He may make me feel desolate, make my spirits sink, hide the future from me — still He knows what He is about.
O my God, I give myself to Thee. I trust Thee wholly. Thou art wiser than I — more loving to me than I myself. Deign to fulfill Thy high purposes in me whatever they be; work in and through me. I am born to serve Thee, to be Thine, to be Thy instrument. Let me be Thy blind instrument. I ask not to see, I ask not to know — I ask simply to be used.
— John Henry Newman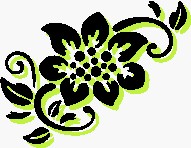 Good Lord, give me the grace so to spend my life, that when the day of my death shall come, though I may feel pain in my body, I may feel comfort in soul; and with faithful hope in thy mercy, in due love towards thee and charity towards the world, I may, through thy grace, part hence into thy glory.
— Unknown

Eternal rest grant unto them, O Lord. And let perpetual light shine upon them. May they rest in peace. Amen. May their souls and the souls of all the faithful departed, through the mercy of God, rest in peace. Amen.
— Traditional Catholic Prayer for the Dead

For a long time it had seemed to me that life was about to begin — real life. But here was always some obstacle in the way, something to be gotten through first, some unfinished business, time still to be served, or a debt to be paid. Then life would begin. At last it dawned on me that this was my life. This perspective has helped me to see that there is no way to happiness. Happiness is the way, so treasure every moment you have and remember that time waits for no one. Happiness is a journey, not a destination.
— Alfred D'Souza

It is only through letting our heart break that we discover something unexpected: the heart cannot actually break, it can only break open. When we feel both our love for this world and the pain of this world — together, at the same time — the heart breaks out of its shell. To live with an open heart is to experience life full-strength.
— John Welwood

God of life, there are days when the burdens we carry chafe our shoulders and wear us down; when the road seems dreary and endless, the skies gray and threatening; when our lives have no music in them and our hearts are lonely, and our souls have lost their courage. Flood the path with light, we beseech you; turn our eyes to where the skies are full of promise.
— Augustine of Hippo

I am open, Lord. Please come in.
I am listening, Lord. Please speak.
I am ready, Lord. Please move.
With all my strength, I praise you.
With all my life, I serve you.
With all my heart, I love you. I pray, Lord,
that you enlighten my mind,
inflame my will, purify my heart,
and sanctify my soul.
— Pope Clement XI

Breathe in me,
O Holy Spirit,
that my thoughts
may all be holy;
act in me,
O Holy Spirit,
that my work, too,
may be holy;
draw my heart,
O Holy Spirit,
that I may love
but what is holy;
strengthen me,
O Holy Spirit,
to defend all that is holy;
guard me, then,
O Holy Spirit,
that I always may be holy. Amen.
— Augustine of Hippo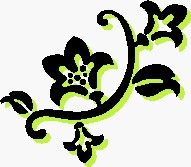 Dance as though no one is watching.
Love as though have never been hurt before.
Sing as though no one can hear you.
Live as though heaven is on earth.
[Work like you don't need the money.
Lead your life as if each day were your last.]
— Unknown

Come to us, remain with us,
and enlighten our hearts.
Give us light and strength
to know your will,
to make it our own,
and to live it in our lives.
Guide us by your wisdom,
support us by your power,
for you are God,
sharing the glory of Father and Son.
You desire justice for all:
enable us to uphold the rights of others;
do not allow us to be misled by ignorance
or corrupted by fear or favor.
Unite us to yourself in the bond of love
and keep us faithful to all that is true.
As we gather in your name
may we temper justice with love,
so that all our decisions
may be pleasing to you,
and earn the reward
promised to good and faithful servants.
You live and reign with the Father and the Son,
one God, for ever and ever. Amen.
— Prayer of Vatican Council II by Pope John XXIII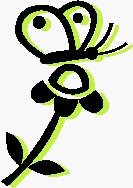 In This Area —