Spiritual Guidance
A Treasury of Inspired & Inspiring Words
Part 6 / Thought of the Week
Thought of the Week



THE THREE DAYS

The Passion, Death
and Resurrection
of the Lord Jesus

April 5-8, 2007




Sin is its own punishment.
— St. Augustine of Hippo

A room becomes dark without light. Light immediately eliminates darkness. There is no need to first empty out the darkness to make room for the light. In a similar way, sin creates its own foulness, isolation, deceit and gloom. Sin brings its own punishment. Sin brings death.
Looking at love, it is a blessing in itself because love creates its own beauty, union, truth and light. Love brings life.
When we understand the truth about sin (it is not happiness, joy, peace, purpose, generosity, patience or justice), we realize how we are deceived, trapped, complacent and blinded we are.
Let these Most Sacred Three Days bring us through death to life.
May Easter find us alive in new ways along the paths of love!
Scripture Reading — Isaiah 53:3-10
Yet it was our infirmities that he bore,
our sufferings that he endured,
while we thought of him as stricken,
as one smitten by God and afflicted.
But he was pierced for our offenses,
crushed for our sins;
upon him was the chastisement that makes us whole,
by his stripes we were healed.
We had all gone astray like sheep,
each following his own way;
but the LORD laid upon him
the guilt of us all.

Though he was harshly treated, he submitted
and opened not his mouth;
like a lamb led to the slaughter
or a sheep before the shearers,
he was silent and opened not his mouth.
Oppressed and condemned, he was taken away,
and who would have thought any more of his destiny?
When he was cut off from the land of the living,
and smitten for the sin of his people,
a grave was assigned him among the wicked
and a burial place with evildoers,
though he had done no wrong
nor spoken any falsehood.
But the LORD was pleased
to crush him in infirmity.

If he gives his life as an offering for sin,
he shall see his descendants in a long life,
and the will of the LORD shall be accomplished through him.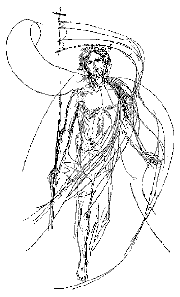 Prayer
O God of eternal glory, you anointed Jesus your servant to bear our sins, to encourage the weary, to raise up and restore the fallen. Keep before our eyes the splendor of the paschal mystery of Christ, and, by our sharing in the passion and resurrection, seal our lives with the victorious sign of his obedience and exaltation. We ask this through Christ, our liberator from sin, who lives with you in the unity of the Holy Spirit, holy and might God for ever and ever. Amen.
Reflection on the Paschal Mystery
You sent your Son, Jesus, as our Teacher and Lord and gave all things into his hands. Laying aside his power, he gave himself to us in humble service and taught us to love one another as he had loved us. When the hour for his departure came, he was betrayed by a friend and his body broken on the cross.
With his outpoured blood you marked out those who will follow where he has gone, into the promised land of resurrection life.