N E W S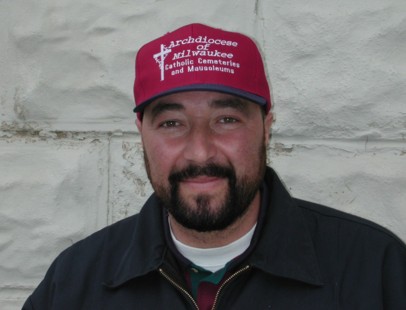 In Memory of
José Berrios

Foreman of
St.
Adalbert's Cemetery

1964-2004
On Saturday, September 4, 2004, José Berrios died. José was a worker on the grounds of the Catholic Cemeteries for about 15 years serving at various locations in different jobs.

He was a hard worker, a dedicated cemetarian, a servant of grieving families, a leader for his co-workers, a creative force as a landscaper and burial space finder, a problem-solver and a conscientious supervisor. We thank José for his contributions and service over these years.

We will miss him deeply. So, we entrust our friend and colleague José to our good and gentle God that he may find true comfort and peaceful rest.
Our prayers and sympathy are with his wife Cindy and their three sons, as well as the extended family.

Eternal rest grant unto José, O Lord, and let perpetual light shine upon him.
May he rest in peace.
May the soul of José Berrios and the souls of all the faithful departed,
through the mercy of God, rest in peace.
Amen.