Advance Planning for Cemetery Burial
NOW…
FOR THE HOUR OF MY DEATH
A Full Life Planner
VIII. Dealing with a Loss &
Selecting a Catholic Cemetery
I came that you may have life and have it to the full.
— John 10:10
Dealing with a Loss
Life goes on, but is altered, for those who survive the death of a loved one. After the dying and the death, the gatherings and the rituals, the loss is real and the changes permanent for those who loved the deceased most.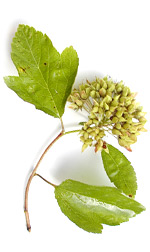 The Catholic Cemeteries support Parish Bereavement Ministry through the parishes of the Archdiocese. A Parish Bereavement Committee or Bereavement Minister may be in place ready to help after a death. Do not let fear, pride or embarrassment keep you from asking for and making use of that gentle ministry.
In addition, the Catholic Cemeteries provide direct grief education and grief support opportunities, primarily through the expertise and experience of Patrick V. Dean, MEd., our Director of Grief Education Services (414 438 4420 x302 or patrickdean@griefwork.com). [See our Catholic Cemeteries brochure: LAUGH, CRY, SMILE, LOVE… Visit our web site (www.cemeteries.org) for a comprehensive listing of Grief Support Resources in the ten-county Archdiocese.]
The grief journey is uniquely yours. Accept its pace…as it is. It will take longer, go in surprising directions, bring new people into your life and come out at an unknown destination. Grief has its individual and solitary aspects, but it also has its shared and communal dimensions. The passage of time alone and the quest to stay busy or distracted will not bring about the healing, insight, understanding and acceptance you need in your grief. Capable and sufficient help is around.
Reflections: On Preparing for Death
Jesus said: "Do not store up for yourselves treasures on earth, where moth and decay destroy, and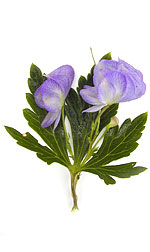 thieves break in and steal. But store up treasures in heaven, where neither moth nor decay destroys, nor thieves break in and steal. For where your treasure is, there also will your heart be.
"Therefore I tell you, do not worry about your life, what you will eat or drink, or about your body, what you will wear. Is not life more than food and the body more than clothing? Can any of you by worrying add a single moment to your life span?
"If God so clothes the grass of the field, which grows today and is thrown into the oven tomorrow, will God not much more provide for you, O you of little faith? But seek first the kingdom of God and God's righteousness, and all these things will be given you besides. Do not worry about tomorrow; tomorrow will take care of itself."
— Matthew 6:19-21, 25, 26b-27, 30, 33-34
We prepare to die by pushing ourselves to love less narrowly. In that sense, readying ourselves for death is really an ever-widening entry into life.
—Rev. Ronald Rolheiser, OMI
OUR MISSION
The Catholic Cemeteries of the Archdiocese of Milwaukee remain committed to our mission. We will provide:
● reverent burial of the deceased,
● compassionate care to the living and
● prudent operation of these sacred burial grounds.
The Catholic Cemeteries will continue to preserve an environment in which LIFE is remembered, HOPE is rekindled, and FAITH awakened and strengthened.
Our daily work is the ministry of consolation… in the name of Christ.

Selecting a Catholic Cemetery
A. Select one of the Archdiocese of Milwaukee Catholic Cemeteries
Owned and operated by the Archdiocese on behalf of the parishes
Central Administrative Offices are at Holy Cross Cemetery

● All Saints Cemetery
3300 Springbrook Road
Pleasant Prairie WI 53158
262 694 2040

● Calvary Cemetery
(office at Holy Cross)
5503 West Bluemound Road
Milwaukee WI 53208
414 438 4430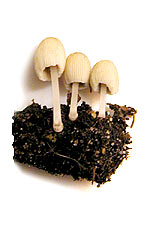 ● Holy Cross Cemetery
7301 West Nash Street
Milwaukee WI 53216
414 438 4420

● Holy Trinity Cemetery
(office at Saint Adalbert)
3564 South 13th Street
Milwaukee WI 53221
414 483 3663

● Mount Olivet Cemetery
3801 West Morgan Avenue
Milwaukee WI 53221
414 645 0611

● Resurrection Cemetery
9401 West Donges Bay Road
Mequon WI 53092
262 242 3850

● Saint Adalbert Cemetery
3801 South 6th Street
Milwaukee WI 53221
414 483 3663

● Saint Joseph Cemetery
S22 W22890 East Broadway
Waukesha WI 53186
262 547 4927

B. Select Your Preferred Parish Cemetery
Choose a cemetery and contact the office to arrange in advance for Catholic burial. They will listen to your questions & concerns, then to assist with the process that will turn your burial preferences into reality

Click on link below to print out this section—
Now...For the Hour of My Death: A Full Life Planner
VIII. Dealing with a Loss & Selecting a Catholic Cemetery
[Acrobat PDF File: 174KB]
Contact one of our Family Service Counselors at the Cemetery of your choice for personal assistance and complete information.
In This Area —