Advance Planning for Cemetery Burial
NOW…
FOR THE HOUR OF MY DEATH
A Full Life Planner
VI. Working with a Funeral Home & Director
I came that you may have life and have it to the full.
— John 10:10
Working with a Funeral Home and Director
The selection of a specific funeral home in advance of need greatly smoothes the process after a death. A family's relationship to a certain funeral director at a given funeral home is often a factor. Closeness to place of death, place of residence or place of funeral rites may also play in the decision. The funeral home is among the first calls placed after a death.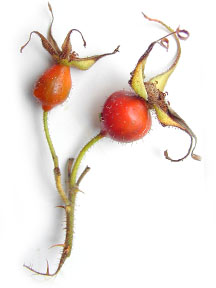 It is important to predetermine the basic level of service by cost, especially for the major components of the inner burial container (casket) and the outer burial container (vault). Indicators about other funeral home choices are very helpful after a death.
If you have already selected the funeral home —
List the nature of the arrangements and as many specifics as possible. Be sure the initial contact information is apparent. The funeral director has frequent and detailed contact with the family and serves as representative for family to those who cooperate to provide services and goods for the funeral and burial.
If you need to select a suitable funeral home —
● Evaluate thoroughly; make stops at several funeral homes.
● Learn of reputations. Ask family or friends for recommendations. Compare prices. With the large variety of services, facilities and products, try to set up an apples-to-apples comparisons.
● Compare facilities for location, convenience of entry for handicapped/ elderly individuals, for décor, especially if a visitation with vigil is planned there.
● Ask if the funeral home is part of a national chain, a locally owned group or an individual operation. Most funeral directors will cover the entire metropolitan area.
● Ask for a full disclosure of everything, in writing. Products and services can be chosen in packages or item-by-item. Take the lists home to make a final decision. Don't be hurried.
● Be familiar with THE FUNERAL RULE issued by the Federal Trade Commission; it can be read and printed at their official web site: www.ftc.gov/bcp/rulemaking/funeral/.
● Plan all the arrangements — either with a funeral director or on your own. Consider pre-paying funeral home costs very carefully. A funeral trust that guarantees coverage of all costs at the time of death is most desirable. In some plans more money might be due at the time of death to fulfill the original choices (casket, vault or services). Money can simply be set in an accessible account for use at your death. There may also be other financial tools to reserve sufficient money for funeral costs. Inquire with a funeral director and financial planner about what is best.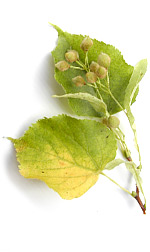 Other important questions to consider:
● What do you want your funeral services to express?
● Cremation burial or full-body burial?
● Price range of entire funeral, especially casket, burial vault and cremation urn?
● Open or closed casket?
● Provide clothing, pins & jewelry and a good likeness photo for preparation
● What is to be taken out of the casket prior closing?
● Preferences: visitation/wake, flowers, memorials, pallbearers, luncheon
● Design and text for a memorial card
● Text and photograph for the obituary
● Other special texts to be printed or read

Click on link below to print out this section—
Now...For the Hour of My Death: A Full Life Planner
VI. Working with a Funeral Home & Director
[Acrobat PDF File: 123KB]
Contact one of our Family Service Counselors at the Cemetery of your choice for personal assistance and complete information.
In This Area —