Advance Planning for Cemetery Burial
NOW…
FOR THE HOUR OF MY DEATH
A Full Life Planner
V. Telling of a Death
I came that you may have life and have it to the full.
— John 10:10
Telling of a Death
The news about a death is first entrusted to those most intimate with the deceased, as well as those who fulfill essential functions for the dead and the living. These concentric circles are organized ways of passing on feelings and facts; they then become involved in supporting and helping, usually through their direct presence and activity.
1. First Ring | Inner Circle
immediately upon death, depending on circumstances —
● Hospital / Hospice Personnel
● Police / Emergency Personnel
● Physician / Coroner / Medical Examiner
● Pastor / Parish Minister
● Funeral Director, who will notify Cemetery
[With staff always on call to assist your family, the funeral director will coordinate the details involved in journey from the deathbed to the cemetery.]
2. Second Ring
● Immediate Family and Closer Extended Family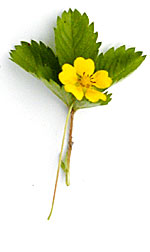 ● Closest Friends
3. Third Ring
● Relatives
● Neighbors & other Friends
● Employer
4. Fourth Ring
● Acquaintances
● Community members
● Personal Attorney
● Executor / Administrator of Will
● Union and/or organizations of membership
● Insurance agent
● Newspaper
● Others

Click on link below to print out this section—
Now...For the Hour of My Death: A Full Life Planner
V. Telling of a Death
[Acrobat PDF File: 93KB]
Contact one of our Family Service Counselors at the Cemetery of your choice for personal assistance and complete information.
In This Area —