Advance Planning for Cemetery Burial
NOW…
FOR THE HOUR OF MY DEATH
A Full Life Planner
IV. Arranging for a Cemetery Burial
I came that you may have life and have it to the full.
— John 10:10
Arranging for a Cemetery Burial
Burial in a Catholic cemetery is an act of faith and a witness to the Resurrection. The Archdiocese of Milwaukee owns and operates eight cemeteries on behalf of parishes. There are other cemeteries owned and operated by parishes themselves in the ten-counties of the Archdiocese. We encourage selecting burial space for a full body burial or disposition of cremated remains in a Catholic cemetery. [See the Catholic Cemeteries brochure: TOGETHER: YOUR CATHOLIC CEMETERIES and the three brochures on BURIAL OPTIONS.]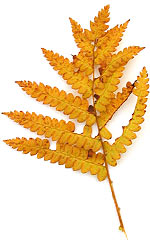 All Catholic cemeteries extend the ministry of the Church through reverent burial and compassionate support of the grieving. A cemetery manifests the Communion of Saints in time and space, as professed in our Christian creed.
An important first choice is "What cemetery to be buried in?" A dominant factor is often family heritage linked with faith heritage. Burial options, location and value are also important aspects of this choice.
Within a cemetery, you can choose a variety of burial places. All cemeteries offer graves for earth burial. The bigger cemeteries will offer crypts and niches for above ground burial.
The choice of cremation and the burial of those cremated remains are pivotal. If not cremation, then full body options must be chosen.
But, obtaining a location near other family should be acted on as soon as possible. It is best to act well in advance of need.
When cemetery space is purchased in advance of death, the cemetery only needs to be notified, usually by the funeral director, at the time of death.
In addition to the cost of the burial space, there is a fee for placing a person in a grave, crypt or niche; this is often called Opening & Closing. Usually this fee can be pre-paid to avoid any future price increases.
Beyond the cost of the burial space and the burial service, another cemetery expense is memorialization of the grave, crypt or niche. Memorialization includes a grave marker or monument, vases, photo ceramics, bronze emblems, religious symbols, etc.
Advantages of advance burial arrangements:
1. Make your final choices responsibly…in advance.
As you have responsibly dealt with all dimensions of life, it makes sense to do this work now concerning your final affairs.
2. Take your time, but take the time.
By acting now, a spouse or family member can be spared making difficult decisions…perhaps alone…at an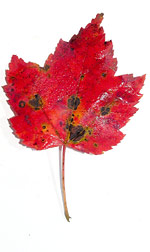 emotional and stressful time. Your choices about burial in a Catholic cemetery will not be in doubt.
3. Spend what you judge is right.
After a death, there is always a tendency to feel that "nothing is too good." Sorrow can tend to overspend.
4. Locations in a cemetery are unique.
By purchasing now, you will be able to secure a preferred burial location. Since we sell burial space everyday, a special place in a particular cemetery might be gone if you wait.
5. Prices do not go down.
You can obtain the best possible price today. All cemetery costs and fees can be prepaid so no money is due the cemetery later.
6. Treat yourself to peace of mind.
By putting all things in order, you have helped make a future difficult time less complicated and the present time more contented.
7. Accepting your mortality is trusting God.
Advance burial arrangements settle an important area of future concern. You express love and compassion for the people in your life: they know they will be carrying out your clear preferences.
Advance planning centers on selection of burial space. Make an appointment to talk when you have the time, finances and energy to address issues without emotional or financial pressures.
Our Family Service Counselors, your contact point with the eight Catholic Cemeteries, are dedicated to assisting you. They will first understand your preferences and ideas, dealing with your questions and concerns. Then they will assist with the paperwork that will complete your purchase of burial rights for your chosen burial space. We always prefer to present our burial options, services and products to you directly at the cemetery where you are purchasing. The full disclosure in writing of all options, prices and procedures is our responsibility to each of our families. Do not be hurried.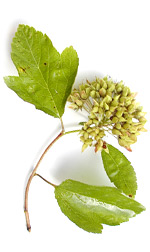 Other important questions to consider:
● What cemetery you prefer for burial?
● Do you want above ground or in ground burial?
● Do you want cremation or full-body burial?
● Does one of you want cremation and the other want full body burial?
● How does family heritage or faith heritage bear on this choice?
● Do you want to pre-pay the Burial Service Fee so no money is due the cemetery at the time of death?
● Do you want to install a grave marker or monument now? What kind?
● Do you want to place crypt or niche memorialization now? What kind?
● Are you clear about policies regarding full-body and cremation burials?
● What kind of services do you expect from the cemetery?
● Do you want the Committal Service inside a chapel? At the graveside?
● Can want the actual burial witnessed by family and friends?
● Do you plan to have a Visitation time at a cemetery chapel?
● Will the family and friends arrive in procession or meet at the cemetery?
● Will there be special participation at the burial place, i.e. placing the urn in the niche or putting dirt on the grave?
● Who will lead the Rite of Committal at the cemetery?

An Important Word about Cremation
The decision to cremate someone or be cremated yourself is not the sole decision.
Cremation resolves an immediate concern about what to do with a dead body, but it does not resolve the next issue: what to do with the cremated remains?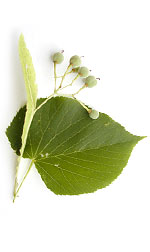 The Catholic Church stands strongly for placement of cremated remains in a manner that is: reverent, public, permanent, marked & integral.
These five important terms mean:
reverent — the cremated remains are not objects for unusual and uncommon expressions. As a human person, the remains should be treated and handled with reverence.
public — a cemetery is the logical place for long-term visitation and commemoration.
permanent — the placement undisturbed.
marked — the burial place should tell of the person's existence with a name and dates of birth and death, at least.
integral — the cremated remains should not be scattered or divided, but kept as one.
The decision to cremate has implications for the funeral services and for the cemetery burial space and services. [See our Catholic Cemeteries brochure: CREMATION AND THE CATHOLIC CHURCH.]

Click on link below to print out this section—
Now...For the Hour of My Death: A Full Life Planner
IV. Arranging for a Cemetery Burial
[Acrobat PDF File: 164KB]
Contact one of our Family Service Counselors at the Cemetery of your choice for personal assistance and complete information.
In This Area —