Advance Planning for Cemetery Burial
NOW…
FOR THE HOUR OF MY DEATH
A Full Life Planner
II. Providing for Final Spiritual & Pastoral Care
I came that you may have life and have it to the full.
— John 10:10
Providing for Final Spiritual & Pastoral Care
Illness and dying involve more than medical decisions. A time of illness presents an opportunity to deepen one's relationship with God and to find support in Christ's community of disciples – the Church. The reality of personal weakness…pain and suffering, limitation and isolation and fear…has the potential to teach deeper truths about God and existence.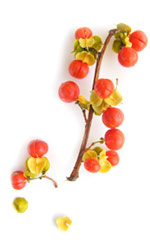 Belonging to a Parish
Continue your parish membership…
If you HAVE BEEN a regular participant in your parish's life — prayer and worship, service and formation — rely on their love, support and resourcefulness. An illness opens up new dimensions of shared faith.
Sometimes people who move away for retirement or enter a health care institution think they have lost their parish membership. This becomes even more difficult if the absence spans many years, if the parish priest has changed. Many pastors regard such members as honorary members who remain part of the parish despite that physical separation. Don't hesitate to call; it is still your parish.
Renew or begin your parish membership…
If you HAVE NOT BEEN part of a parish's life (for whatever reason), DO NOT SHY AWAY from belonging (again) to a Roman Catholic parish. Despite fears you will be judged or rejected, the Church is a gentle and welcoming Mother. Do not preclude or preempt the Church's willingness to connect with you.
Make contact with a congregation as soon as a final illness is defined, if not earlier. Circumstances and situations from the past can be handled; understanding is possible. A family member or friend can recommend a parish if you don't know where to turn.
Remember the Portuguese proverb: God writes straight with crooked lines. Your zigs and zags can be the means of, not the obstacle to, establishing a new or renewed parish connection. Finding a spiritual home is a cause for hope.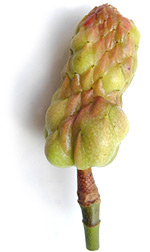 The Sacraments of Spiritual Care
The Catholic Church offers lifelong spiritual support through sacramental ministry and pastoral care.
A priest, a deacon or pastoral minister may be involved; ministry can also be extended through family, friends and neighbors. Someone will be there for you…and with you. Support is available.
At the end-of-life, Catholics often speak of The Last Rites. This vague and dated phrase refers to the Sacrament of Anointing the Sick, once called Extreme Unction. The Church calls for the Anointing of the Sick prior to the deathbed. It is a sign of support and healing, even if a physical cure is not possible. The Sacrament claims the power of Christ to confront human pain and limitation, fear and doubt.
A priest must administer the Sacrament of Anointing. It is best to receive it at the onset of serious illness at a suitable time and place. It can be repeated at significant medical or spiritual moments.
The Sacrament of Reconciliation (also called Penance or Confession) can mark a clear turning point in one's relationship with God and the Church. If years of guilt, isolation, indifference or alienation came before, this Sacrament of mercy and forgiveness, pardon and peace can unburden a heart heavy with regrets and anxieties due to sin. Since it also requires the ministry of a priest, Reconciliation might be coupled with the Anointing of the Sick.
By ancient Catholic practice, the Communion of the Sick is the sustaining sacrament throughout an illness. When death comes near, Eucharist for the dying takes on a new name: Viaticum (pronounced "vee-ATT-ah-cum"). Viaticum deepens the bond between Christ and the believer on the final journey to heaven. The Eucharist as Viaticum can be received daily and can be ministered by someone who is not ordained…family or friend. The Eucharist as Viaticum is the last Sacrament…bread for the journey home.
The Catholic Tradition also offers spiritual support through sacramentals, such as holy water and blessed candles, crosses and crucifixes, images and icons, rosaries and medals and the like. Sacramentals mediate the beauty of grace through the five senses. All offer reassurance and consolation amidst pain and troubles.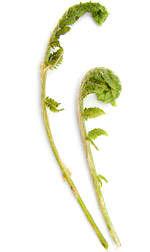 Other important questions to consider:
● What is your religious background?
● How do you look at the Church: organization or spiritual reality?
● How do your religious beliefs affect your attitude toward serious or terminal illness?
● Does God cause illness, weakness and pain? Does God punish this way? Does God strengthen us in this way?
● Does your attitude toward death find support in your religion? Is death fearsome because God is waiting?
● What is the place of prayer and rituals during an illness? Are there any traces of magic in this?
● Do you have any general comments about your religious background and beliefs?

Click on link below to print out this section—
Now...For the Hour of My Death: A Full Life Planner
II. Providing for Final Spiritual & Pastoral Care
[Acrobat PDF File: 139KB]
Contact one of our Family Service Counselors at the Cemetery of your choice for personal assistance and complete information.
In This Area —