Advance Planning for Cemetery Burial
NOW…
FOR THE HOUR OF MY DEATH
A Full Life Planner
Introduction
I came that you may have life and have it to the full.
— John 10:10
Introduction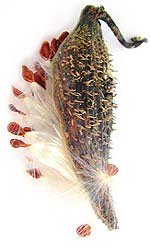 Confronting the end of our time on earth is difficult. But from the moment we are born we are moving toward the moment of our death. The Book of Ecclesiastes reminds us there is a time for every affair under the heavens...a time to be born and a time to die (3:1,2). A life is for living, not just numbering the days we breathe.
Our Catholic faith is a lifelong gift: passed on to us and passed on by us. Although we live in a temporal world, our hearts are set on a timeless realm. Thus, the tasks of each day become the path of a lifetime.
The Archdiocese of Milwaukee believes all of us should take time to plan for our final repose, our final affairs. We strongly encourage planned choices. Yes, these choices acknowledge human limits, our mortality. But, they also affirm our faith in life beyond death.
It is mature, prudent and comforting to plan for our future burial, a sign of genuine stewardship and true discipleship. Advance planning removes or eases the hardship borne by those who mean the most to us.
The time following a death is filled with waves of emotion: sorrow…loss…confusion…bewilderment …pain ...helplessness. To overlay hours of pressing, demanding choices only complicates an already difficult time. Burial arrangements and funeral planning ought to be attended to in the calm of today rather than in the distress of tomorrow. (Milwaukee Archbishop William E. Cousins, 1958-1977)
This guide can facilitate a series of decisions, which are collectively a loving embrace of those who survive you. You can shape what will happen then by your choices now.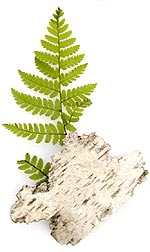 Purposes of this Planner
A. To present thorough information on this continuum of topics:
Introduction
I. Documenting a Life
II. Providing for Final Spiritual & Pastoral Care
III. Providing for Final Health Care
IV. Arranging for a Cemetery Burial
V. Telling of a Death
VI. Working with a Funeral Home & Director
VII Celebrating a Life in Prayer & Ritual
VIII. Grief education & bereavement support
IX. Reflections: On Preparing for Death
B. To support the completion of your planning. We want your spirit, personality and preferences to be fulfilled and expressed after your death. We want your good intentions to be made real.
DO NOT UNDERESTIMATE HOW POWERFUL AND HELPFUL COMPLETING THIS WORK NOW WILL BE AT THAT UNDETERMINED TIME OF YOUR DEATH.
D I S C L A I M E R
This guide is intended to present areas of concern related to death and dying and thus invite further study leading to informed decision-making. The information in this book is not intended to substitute for the advice of trained specialists from many fields, most notably health care, financial, pastoral or legal professionals. Readers should consult their physicians and medical practitioners, financial advisors and accountants, pastors and attorneys for appropriate, personalized, specific advice.
Illustration: A bursting milkweed pod.
All illustrations show the diversity of nature and its cycle of nature—planting, growing, producing, reaping and death.

Click on link below to print out this section—
Now...For the Hour of My Death: A Full Life Planner
Introduction
[Acrobat PDF File: 150KB]
Contact one of our Family Service Counselors at the Cemetery of your choice for personal assistance and complete information.
In This Area —