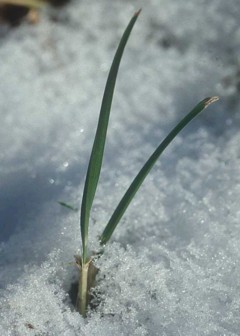 Grief
during the Holidays &
the Days of Winter


Ideas for helping yourself
and helping others
(in three parts)

Lord, for your faithful people life is changed, not ended. When the body of our earthly dwelling lies in death we gain an everlasting dwelling place in heaven.
— Preface I / Mass of Christian Burial

PART ONE
A REFLECTION ON THE BIRTH OF JESUS
AND THE NATURE OF GRIEF
Christmas is perceived to be the holiday when we are to experience extraordinary joy. The joy of the birth of Our Savior, the Son of God, Jesus; the joy of gatherings of loved ones, family and friends; the joy of giving and receiving; the joy of greeting strangers and celebrating our connectedness.
Yet, because of the very nature of the holiday, many people suffer their greatest pain, which is the grief and loneliness brought on by the death of a loved one. The source of our greatest joy becomes the source of our greatest sadness. It is at this most difficult time that we can experience a deep awareness of the true meaning of Christmas.
Yes, God is with us
Emmanuel means "God with us." The significance of Christmas is that we celebrate our God being with us. Jesus was born. Jesus died. But Jesus rose and promised to be with us always. The Good News is that although there is death, there is resurrection. Remember, Christmas is the celebration of the fact that we are not alone. God is present to comfort and heal us. Emmanuel, our God, is with us.
One way to become aware that God is with us is to reflect on happy memories and thank God for them, and to particularly thank God for the person we loved who is now in heaven. Knowing our loved one is with God does not take away our pain, but it helps us to live through it. Even in our pain we can experience the joy of knowing the peace and serenity of Emmanuel, the true gift of Christmas.

Prayer at Christmas after a Loved One's Death




PART TWO
PRACTICAL SUGGESTIONS FOR GETTING THROUGH THE HOLIDAYS AND THE WINTER SEASON WHILE GRIEVING YOURSELF
Things change. Sometimes it is helpful to change the way we do things, if only a little bit. If you traditionally have a family sit-down dinner, maybe it would be easier to have a buffet this year. Then the empty seat would not be such an obvious and painful reminder of your loss.
If family get-togethers are going to make you feel worse, plan to do things and be with people who will make you feel better. Remember, there is no right or wrong way of doing things. Do not place guilt on yourself if you limit some contacts. Be good to yourself; it is part of healing.
Things to be done or avoided.


Be careful of "shoulds." Listen to your heart. Ask yourself,
"How do I feel about that?"

Do only tasks that you enjoy, such as baking, decorating, etc.

Do traditional things differently, that is, different times for church, dinner, etc.

Instead of traditional gift-giving, you might choose to buy inexpensive gifts and give the money saved to charity. Remember, in helping others you help yourself.

Anticipation is often worse than realization. Christmas Day is only one day. Emmanuel ("God with us") is always.

Prayer at Christmas after a Loved One's Death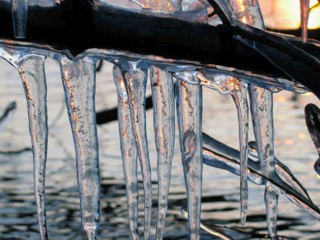 PART THREE
SUGGESTIONS FOR COMFORTING THE BEREAVED

Grief shared is grief diminished. Call, write notes, visit. The greatest pain of the griever is loneliness.

Bring them a little gift. It is a symbol of your love and compassion.

Invite them out for coffee, to take a walk, to visit a museum, to see a play, a movie, etc.

Talk about the deceased. Many people erroneously think that this is painful for the bereaved. On the contrary, it is part of the healing process to talk about the loved one.

Tell the griever that you are praying for them. Perhaps you could invite them to go to church and out for coffee on one of the days between Christmas and New Year's.

In the end, it is simply caring with compassion.
View Patrick Dean's Top Ten Touchstones:
Your Grief As The Holidays Approach
[Adobe Acrobat required]
One friend, one person who is truly understanding, who takes the trouble to listen to us as we consider our problem, can change our whole outlook on the world.
— Dr. Elton Mayo
The first duty of love is to listen.
— Paul Tillich

Prayer at Christmas after a Loved One's Death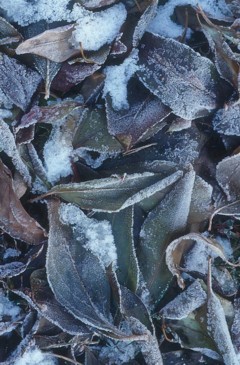 Contact Randy Nohl, Director
Lifelong Faith Formation Office — Bereavement Ministry
Archdiocese of Milwaukee
414 758 2216

OR

Patrick Dean, MEd.
Director, Grief Education Services of Catholic Cemeteries of the Archdiocese of Milwaukee
and Director, Wisconsin Grief Education Center
www.griefwork.com
414 438 4420, extension 302 / voice mail 24-hours